Brace Yourselves. University Is Coming.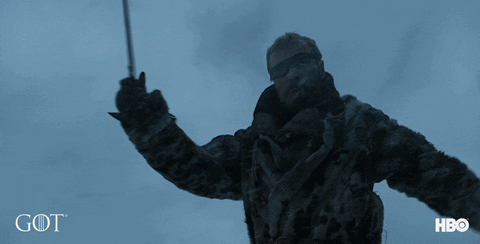 University is no walk in the park.
For many students, University or College is a very exciting prospect. And, of course, they have every reason to be excited.
The problem, however, is that many students come into post-secondary institutions, and – in some cases – go through their entire degree unknowing of a great many resources at their disposal.
This is one of many contributing factors to being ill-prepared for post-secondary life.
These resources can be as small as knowing where an ATM is located on campus, to being as big as knowing what kind of mental health support a student can get.
Knowing all of this information before arriving at University or College can be a key step in creating a less stressful, and much smoother transition into post-secondary life.
Students today who are entering their third, fourth, even fifth year of University or College often think back to their first year and recognize where they fell short.
Having recently spoken to one student in particular, here's what they had to say:
"I didn't know much about the University before I came here. I grew up outside of Vancouver, so coming here was an entirely new experience to me. I didn't know where anything was, and for the most part, found myself getting lost more often than not in my first couple of weeks.
I wish I knew more about what the University had to offer. I didn't know what kind of health support they had, and so I kind of kept to myself for the most part – I didn't get sick too much, fortunately, but when I did I chose to nurse myself back to health over a long period of time instead of reach out and get a little bit of help.
I'm fairly athletic, and every time I got injured I chose to care for myself with the help of Google to figure out how to best nurse myself back to 100%. I didn't know that physiotherapists were right next door until my fourth year of University.
If I could, I'd tell my first-year self that all these resources actually exist, and you should figure out where they are before I need them."
We at Smooth Space Education want to better prepare incoming students in order to improve their experience at University or College. With many current and graduated students telling us about their experiences, we want to build on those and make your experience that much better.
Our Smooth Start Workshop does just that!
#stress #prepareforuniversityVancouverBC #universitypreparationVancouverBC #highschooltransitionplanningVancouverBC #universtiypreparation #firstterm